Welcome to

S

aint

F

rancis of

A

ssisi

P

arish
The Mission of St. Francis of Assisi Parish in Springfield, PA is to be disciples.
Centered in the Eucharist, we are called to encounter, follow and imitate Jesus'
way of life through the humble example of our patron, St. Francis of Assisi.

 ++++++++++++++++++++++++++++++z

Solemnity of the Most Holy Trinity
June 4, 2023
John 3:16~18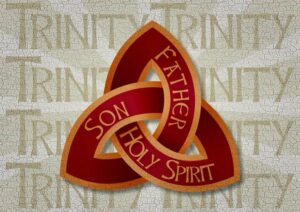 ++++++++++++++++++++++++++++++
Consider spending time with
Our Eucharistic Lord



Adoration of the Blessed Sacrament
January ~ November
Wednesdays following 8AM Mass through
Mission of the H.E.A.R.T.T.
Wednesday evening Holy Hour 7PM~ 8PM
(Unless otherwise noted in the Parish Weekly Bulletin)
Note: During the month of December
NO Adoration following 8AM Daily Mass.
Wednesday Evening 7PM Holy Hour
may vary due to other seasonal events.
Refer to Weekly Church Bulletin
for announcements.

++++++++++++++++++++++++++++++
A warm welcome to all who have recently moved
into a home within our parish neighborhood!

Interested in Registering, click here for more details
https://www.sfaparish.org/parish-registration/




Experience Love and Acceptance,
Discover a Beautiful Faith,
Continue your Faith Journey.