Monday, October 16th

PA March For Life in Harrisburg 
Join us for the PA March for Life
in Harrisburg on Monday, October 16.
Prayer and Praise Rally at 11AM, then March for Life around streets of the
Capitol Building at 12 noon. Bring lunch or you may purchase lunch in the Capitol Building.
Transportation provided.
Leaving from St. Pius X parking lot in Broomall after 8AM Mass.
To reserve a seat, please call
John Williamson's office at 610-446-5600
or Regina Scheerer at 610-328-2463.
Show our PA Legislators we stand for Life!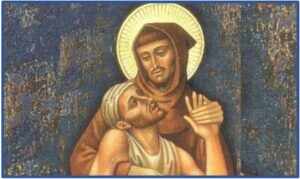 SFA (St. Francis In Action) MINISTRY FAIR
At All Masses ~ October 14 & 15
Continuing Our 100th Anniversary Celebration!



Youth Celebration
ARRAY Of HOPE Concert
at St. Francis of Assisi
(Leonard Hall-Gym)
(112 Saxer Avenue, Springfield PA 19064)
Sunday, October 22nd
1:45PM – 3:15PM

Cost: $5; ages 13 and above. Children under 12: FREE.
All Proceeds to be donated to St. Vincent De Paul Society.
FOR TICKETS, Scan QR Code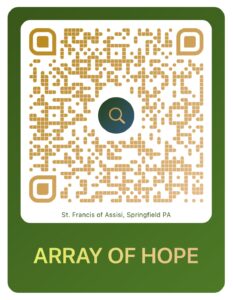 ~ Or ~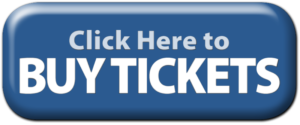 Sunday October 22 is World Mission Sunday Appeal
The Theme for this year's mission is
"Hearts on fire, feet on the move"
The theme Pope Francis chose for the 2023
Celebration, was inspired by the story of
Jesus and the disciples on the road to
Emmaus after the resurrection.
Please welcome our Parish's 2023
Missionary Speaker,
Sister Mary Cecilia Draru, LSMIG PhD.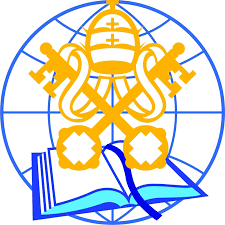 Thank you in advance for your support.
To Donate online visit: https://phillymissions.org/



Saturday, October 28, 2023
9:00 AM to 4:00 PM
National Shrine of
Our Lady of Czestochowa
654 Ferry Road
Doylestown, PA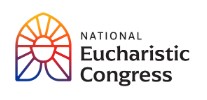 July 17th ~ 21st 2024
Lucas Oil Stadium
INDIANAPOLIS, INDIANA






IHM Spirituality Series
September 2023 ~ January 2024 Brochure